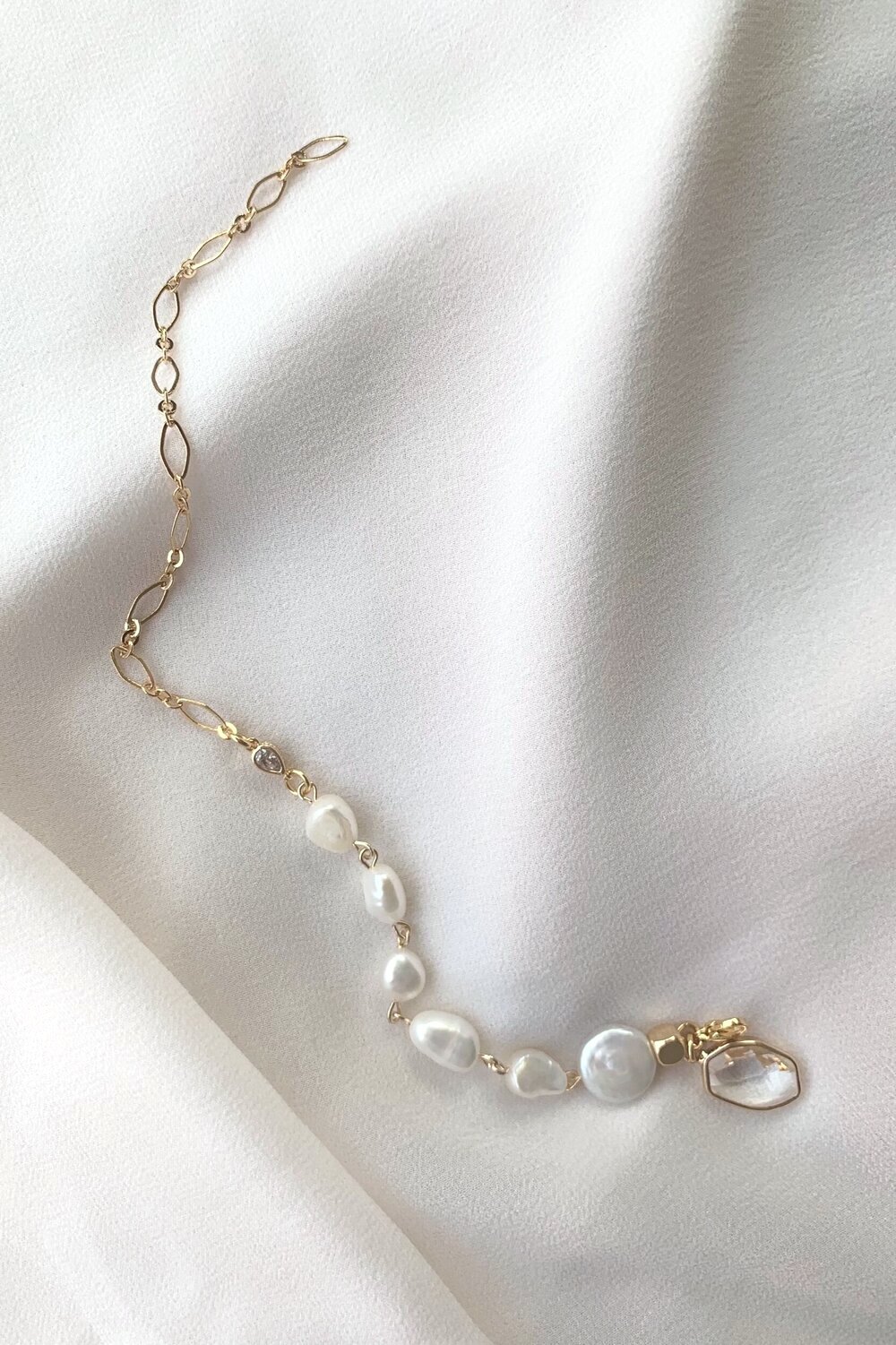 SOUTH OF IVORY
DES BIJOUX INTEMPORELS.
La philosophie de South of Ivory s'inspire de la photo de mariage de leurs grands-parents.

Les traditions populaires de leur île veulent que les femmes de l'entourage se rassemblent et prêtent leurs broches et autres bijoux précieux à la mariée.
Celle-ci va ensuite les incorpore à sa robe de mariée ou à son chignon haut.

Cette tradition qui consiste à chérir des bijoux intemporels empruntés symbolise la relation, l'amour et le lien spéciale entre les femmes lors de moments importants.
LES MODÈLES.
Gamme de prix: entre 90 et 150 chf
LES AUTRES CRÉATEURS.